The Story of Erath
Erath wines are an expression of the land that the winery has cultivated for more than 40 years, longer than any other winery in the Dundee Hills of Oregon. The red, iron-rich Jory soils, combined with gentle breezes and warming sunshine of a marine climate, have bestowed upon Dundee a terroir of note. It has given rise to the handcrafting phenomenon, and the art of Pinot.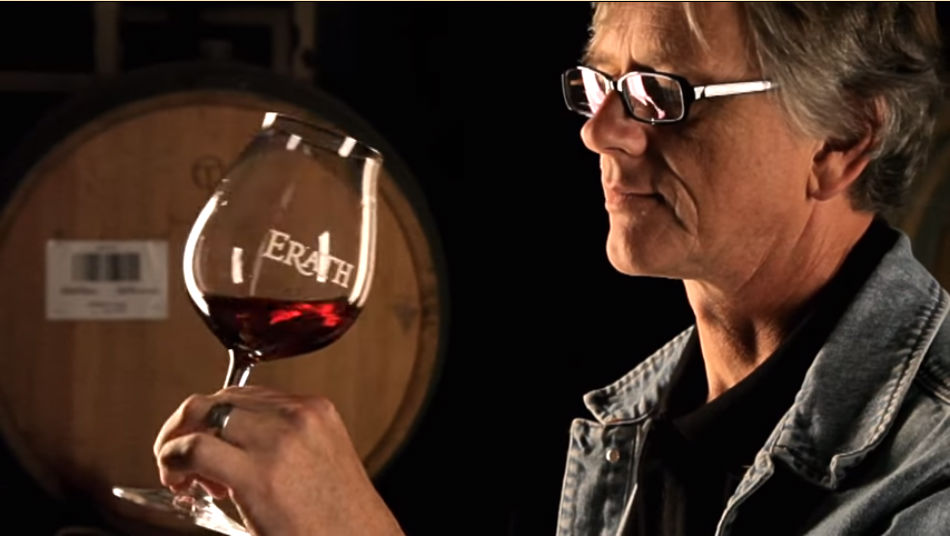 As one of Oregon's wine pioneers, Dick Erath had always been as tenacious in his approach to Pinot as the Pinot grape is stubborn. The engineer-turned-viticulturist was first inspired to pursue winemaking in 1965 after an early garage experiment. After completing coursework at UC-Davis in 1968, Erath relocated his family from California to the untamed hills of the Chehalem Mountains. An unheated logger's cabin on 49 acres would serve as home – and ad hoc winery – for several years.
The following spring, he planted 23 varieties. Pinot Noir flourished.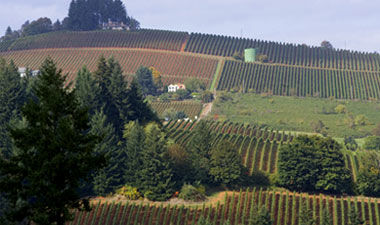 By 1972, Erath had produced his first commercial wine of 216 cases – the first official wine production in the Dundee Hills. Enchanted with French varietals, he soon began testing non-California clones and was instrumental in importing French clones to Oregon in 1974.
In 1976, Erath broke ground on the first winery in the Dundee Hills. Early successes, including the 1982 Pinot Noir vintage, inspired leading winemakers to move to Oregon to forge their own path in this special place.
Disciplined in approach yet progressive in artistry, our winemaker Gary Horner, strives to reveal classic Oregon Pinot: light, delicate and fruit-forward.
Gary's goal of "making the best Pinot Noir the region has to offer – time honored, authentic and uniquely Oregon" is matched by his reputation of excellence.
Historical Milestones
1965
Dick Erath made the first barrel of wine in the garage of his home
1968
Erath purchased his first vineyard site on Chehalem Mountain
1969
Planted 23 wine varieties, including Pinot Noir, on four acres
1972
Produced the Dundee Hills' first commercial wine of 216 cases
1974
Began testing non-California clones; helped import French Pinot clones to Oregon
1976
Designed and built the Erath winery
1982
Expanded beyond 10,000 cases
1984
Erath's Pinot Noir Vintage Select named Best American Pinot Noir by Wine & Spirits
1987
Grew to 35,000 cases and national distribution
1994
Erath Wines Introduced internationally
2003
Gary Horner named winemaker
2006
Ste. Michelle Wine Estates commits to carrying the Erath brand into the future, buying winery
2007
Wine Spectator ranks the 2005 Estate Selection Pinot Noir #99 on its "Top 100" list, an Erath first
2010
10 out of 10 Erath single vineyard Pinot Noirs from the 2006 vintage received ratings of 90+ points from the industry's top publications
2012
For a second time in the winery's history all single vineyard Pinot Noirs from a single vintage (2009) received ratings of 90+ points from top publications