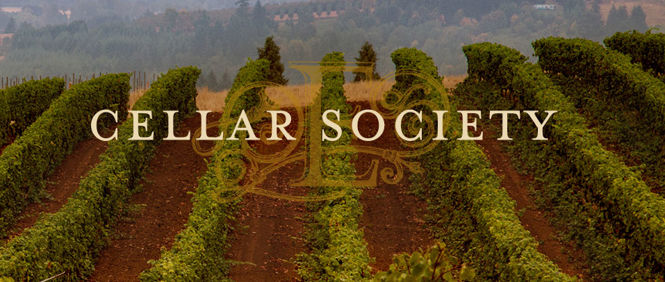 When you become a member of the Erath Cellar Society, you will immediately have access to Erath's award-winning wines that reflect the prestige of the region and honor a rich history in winemaking that spans over five decades. Members decide what wines they want or be some of the first to enjoy limited-release, single vineyard wines that are time-honored, authentic and uniquely Oregon.
Choose from two levels of membership:
Cellar Society - 3 bottles of wine, 4 times annually. Each fulfillment order ranging from $120 - $180.
Cellar Society Elite - 6 bottles of wine, 4 times annually. Each fulfillment order ranging from $240 - $360.
Club Benefits:
Wine tastings for 4 people (6 times annually)
20% discount on all wine purchases, including in our online store
25% discount on full-case purchases
20% discount on Tasting Room Wine Growler fill-ups
$5 flat rate ground shipping on all fulfillments (HI and AK must ship air)
Special access and pricing for events and experiences
4 annual Member-For-A-Day Guest Passes
Additional Elite Benefits:
Annual luncheon for up to 6 people upon 1 year of membership – advance reservation required
$10 flat rate 2nd Day Air shipping on all fulfillments
Small production wines exclusive to Elite members when available
Exclusive Elite member-only events
To Join:
Online sign-up is currently unavailable. We apologize for the inconvenience. Please contact us at 855-362-6978 or via email at orders@erath.com for assistance with a membership or gift membership.
How it Works:
Approximately 30 days prior to each shipment, we will send an email letting members know what the Erath winemakers have selected for release from the cellars. Members can then review the wine selection and 1) call/click link to customize, or 2) do nothing, and receive the newly-released, pre-selected wines.
Membership Cancellation:
This wine club membership is continuous until you cancel it. There is no fee or minimum number of shipments to cancel. Your credit card will be billed automatically for the retail price of the wines (less club discount) plus shipping and any applicable taxes and fees. Prices are subject to change. You may cancel your membership at any time without further obligation except for wines shipped prior to Erath's receipt of your notice of cancellation. Please call 855-362-6978 or email orders@erath.com to cancel your membership.
Pick-Up Policy:
We allow you three months from your release date to pick up your wine; we simply do not have the space to hold previous club selections. Therefore, we ask that you abide by this policy and come see us in this time frame. If you are unable to visit us within the three month time frame, please call our concierge at 855-362-6978. If you do not contact us, after the three months, we will use your wines for a Charitable Donations Program.

You can review our privacy policy.