Erath's Leadership
As the winery enters its fourth decade of winemaking, Erath embraces its leadership role in producing World Class Oregon Wines. The winery today remains a metaphor for Oregon's Pinot Noir, a unique wine region in the New World where a temperate climate builds character, in vintages and vintners alike.
The Oregon Pinot legacy, spirit and vision of founder Dick Erath continues to evolve under acclaimed winemaker Gary Horner.
Disciplined in approach, yet progressive in artistry, Gary's philosophy is simple: to craft high quality wines that are fruit forward in style and reflect the Oregon vintage, soil and grapes. He explains: "I am committed to making the best Pinot Noir this region has to offer – it's time-honored, authentic and uniquely Oregon". This commitment is witnessed in the outstanding acclaim and recognition that Erath and our wines continue to build upon year after year. Today, Erath's award-winning wines reflect the prestige of the region and honor a rich history.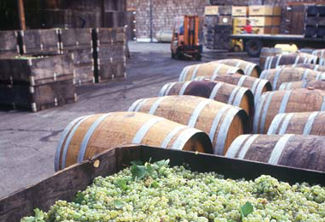 Today, Erath's wines are available across the globe, thanks to the leadership and vision of its founder, Erath Winery is a destination for those in pursuit of world-class Pinot.
"I am committed to making the best Pinot Noir this region has to offer – it's time-honored, authentic and uniquely Oregon."
Gary Horner