Winemaker's Journal
It's a new year for Erath wines, and we're so glad to have you along for the ride. Straight from an exceptionally high-quality harvest – our winemakers are giving you a peek behind the vines as we continue to pursue the very best in Oregon Pinots.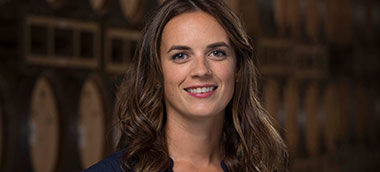 A Successful 2021 Harvest
Leah Adint, Winemaker
With a summer that included two heat domes across our region, a severe supply chain shortage, and a continued pandemic that has affected our personal and work families, we weren't quite sure what to expect for the 2021 season. I can't speak enough to our team's dedication, hard work, and ultimate achievement this unconventional harvest; I'm incredibly proud of everything we accomplished. The wines must sense it too – they are genuinely spectacular! Early tastes of our 2021 wines showcase marvelous intensity and depth while maintaining the delicate style for which we are known.
What Leah's Pouring This Winter
2017 Estate Selection Pinot Noir, Willamette Valley
Velvety with notes of black cherry, currant and fig.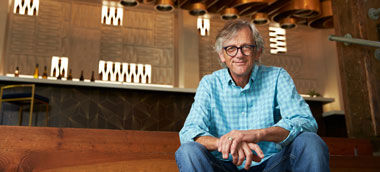 Looking Ahead to 2022
Gary Horner, Head Winemaker
As winemakers we often find ourselves gleefully consumed by the wines borne from the recent vintage. However, we must remember to lift our heads and ponder the future. Through honest contemplation of past successes and disappointments, as well as study and discussion among colleagues – notions begin to form in our minds that our best wines are yet to come. To give you some insight, our plans for 2022 will include continuing our exploration into various methods of crop thinning and fermentation temperature management, both of which can dramatically affect wine quality.
What Gary's Pouring This Winter
2017 Carabella Pinot Noir, Chehalem Mountains
Dark, dense wafts of plum, blackberry, violet and chai tea.
Wishing you a prosperous new year filled with joy, laughter and of course – wine. Stay tuned for more updates from our winemakers soon.

"We must remember to lift our heads and ponder the future. Through honest contemplation of past successes and disappointments, as well as study and discussion among colleagues – notions begin to form in our minds that our best wines are yet to come."
~ Gary Horner