History of Oregon Pinot
Remote and rugged, Oregon has long attracted hardy adventurists. Lewis and Clark, whose epic Corps of Discovery charted a trail to guide settlers over the mountains to Oregon, are icons for modern-day pioneers lured to the state's bounty of its seas, rivers and land.
The 1960s ushered in an era of winemaking adventurists in Oregon. A yet undiscovered pearl along the 45th latitude – that imaginary line that encircles the globe, stringing together such legendary northern wine regions as France's Côtes du Rhône and Italy's Piedmont – Oregon's Willamette Valley lured a few young mavericks.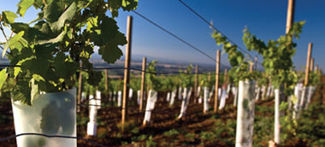 Among them: Dick Erath. Undeterred by the region's cool climate, he and a small band of visionary viticulturists sought the ideal home for Burgundian grapes, most notably Pinot Noir. The region showed striking similarities to France's Burgundy.
Oregon Pinot Noir pioneer David Lett of Eyrie Vineyards first planted Pinot Noir in Oregon in 1965, and several other growers followed suit throughout the 1970s. In 1979, Lett took his wines to a competition in Paris, known in English as the Wine Olympics, and they placed third among pinots. In a 1980 rematch arranged by French wine magnate Robert Drouhin, the Eyrie vintage improved to second place. The competition instantly put Oregon on the map as a world class Pinot Noir producing region.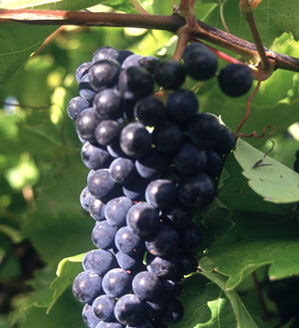 In 1969, Erath planted his first Pinot Noir grapes in the Dundee Hills. This humble plot was the beginning of an experiment spanning a generation. Erath and his contemporaries persisted, coaxing Pinot vintages to world-class acclaim. Throughout the 1980s, the Oregon wine industry blossomed.
In 1969, Erath planted his first Pinot Noir grapes in the Chehalem Mountains.